Amalia Malvasia Seco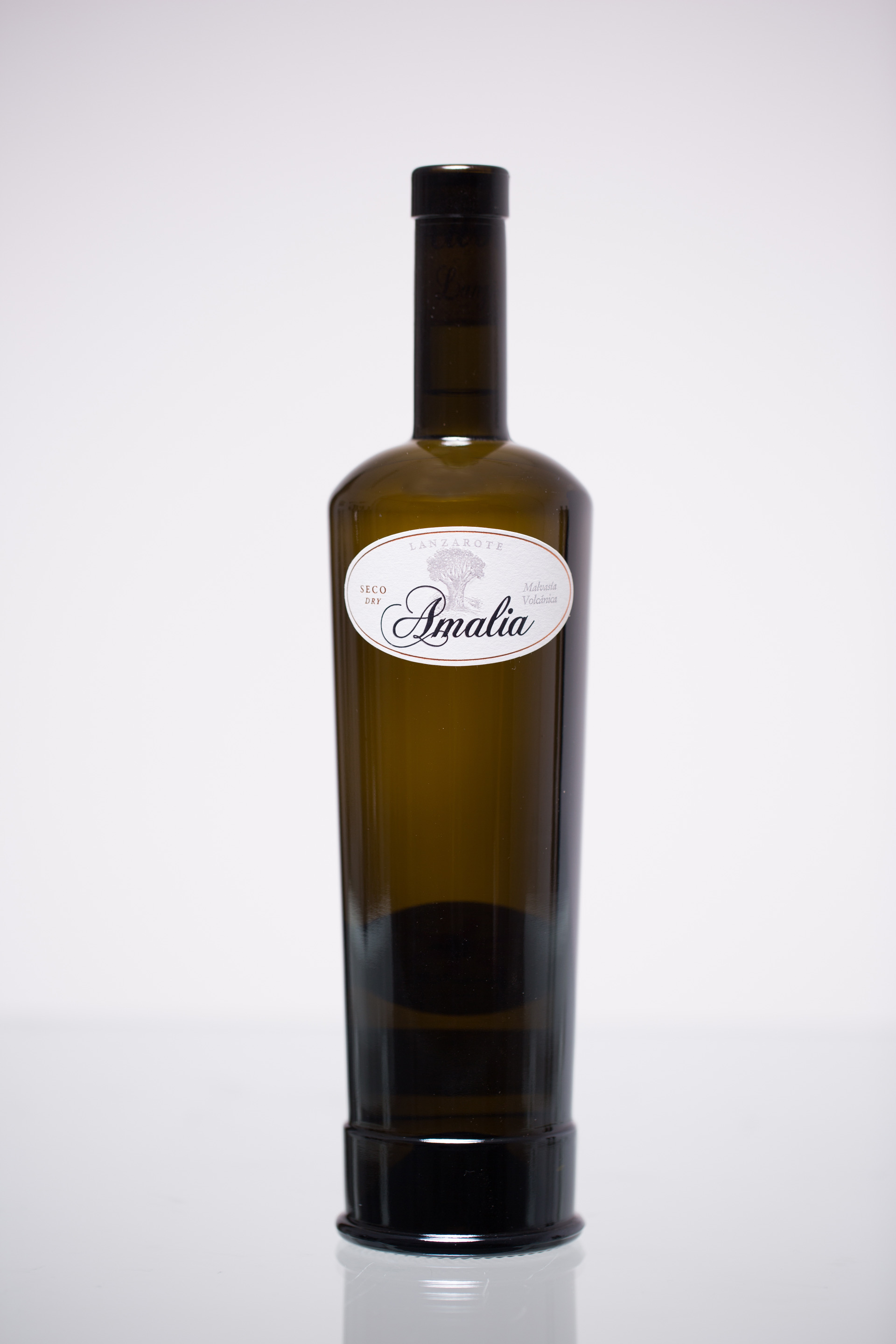 A classic of the house, an elegant and structure malvasia.
Dry white wine D.O Lanzarote

100% Malvasia.

Manual harvest and selection of the best grapes.
Hay yellow with golden aspects. Clean and bright.
Dominant flavours are in character with the varietal: intense tropical and white flowers aromas.
Fresh, balanced and excellent experience in the mouth. Ample and lasting.
Awards 2016
Bronze Medal Premios Alhóndiga, Canarias, Spain.
Awards 2014
Gold Medal Vinalies Internationales Paris, France.
Silver Medal Premios Bacchus Concurso Internacional, Madrid, Spain.
Awards 2011
Diamond Award Premios Vino y Mujer, Madrid, Spain.